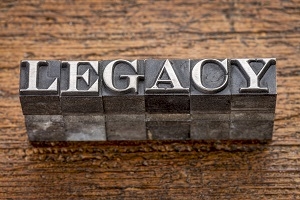 ESTATE PLANNING MADE SIMPLE
CFS Advisors and NASA Federal Credit Union have partnered with Trust & Will - the most trusted name in online Estate Planning. Create a customized and affordable Estate Plan to help ensure your children, pets, assets, future and legacy will be handled the way you want. It's easy, quick and will leave you with peace of mind. Get 10% off a customized Estate Plan, just for being a member of NASA Federal Credit Union!1
With an Estate Plan you can:
Nominate guardians for you minor children and pets

Select beneficiaries to receive specific assets

Complete your healthcare documents - including selecting a power of attorney

Specify your final arrangement wishes

Minimize future expenses and reduce estate taxes

Avoid probate (with a Trust-Based Estate Plan)

Give yourself and your family peace of mind knowing you have a plan in place
Not sure which plan is right for you? Check out some of these helpful articles or the webinar below:
Will vs Trust: What's the Difference & Which is Right for Me?
Types of Wills: How to Choose the Best Option
A Complete Guide to Estate Planning
Connect with your advisor to learn more, and let us help you ensure your legacy.
1NASA Federal Credit Union members will receive a 10% off discount on Estate Planning services including Trusts, Wills and Guardianships. No promo code required, the 10% discount is automatically applied at checkout to the initial purchase of any Guardian, Will, or Trust-based estate plan.