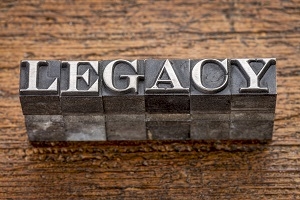 TRUST & ESTATE PLANNING
There are several steps to take in order to ensure your legacy will be protected, including, but not limited to, wills, trusts, and powers of attorney. CFS Advisors at NASA Federal Credit Union have created a network of partnerships with attorneys throughout our footprint who understand the value of credit union membership. They can provide professional legal services from simple wills to intricate estate planning, based on your individual needs.
We recognize you have investment management goals as well as unique wishes and dreams for what happens to your money after your death. The IRA represents for many of us the largest asset in our total investments. Our Trusteed IRA enables you to accomplish both investment and estate planning goals under one account, and one document.
Connect with your advisor to learn more, and let us help you ensure your legacy.